Car Carrier Services
To move your vehicle from one place to another, you would need a car carrier service. Various companies offer this service to individuals, cab companies, showrooms, and others. The cars are moved through different vehicles, such as trucks, and different types of trailers, depending on the car size and the client's budget.
You can choose a service according to your affordability. Sometimes a car carrier company also provides insurance to cover the car damage expenses. However, each type of service has its features and costs to help customers plan their budget.
The company is bound to shift your car safely and has expert labor for loading and unloading. The drivers stay in touch with customers while moving as they have high-tech vehicles.
If you have a car showroom and need to send the car to a buyer in another city, the car carrier service would be a solution. You can also hire a transport company to shift motorcycles, etc.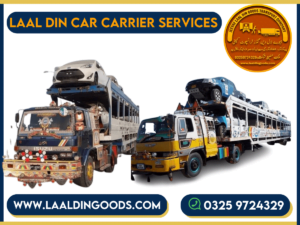 Tips To Select The Best Car Carrier Service
You can't select anyone without knowing their background. So, you have to keep in mind some points before hiring a car moving company.
First, make a list of your nearby car carrier companies and see what they offer. Check their reputation and what people say about them. You can also find reviews of any car carrier provider through online platforms.
The company should offer good customer care service, so you can contact it for some issues. It should be available 24/7 to answer your queries and give you shipping details or help you access your car while shifting.
You should narrow down your list and contact each company to see what it says about the car pickup and drop off, service cost, insurance, safety, and other things.
You should choose a proper transport company, in this case, because it has advanced vehicles and communication equipment.
You should select a local company to move your vehicle because the transporter should know all the rules and regulations of that region. The driver should follow the traffic rules to provide a safe service.
The carrier vehicle should be well-maintained to ensure the safe delivery of your car. It becomes even more important in the case of moving several cars at a time. So, the transporter should have many trucks or trailers to provide the service.
The car recovery services in Lahore include awesome features as described above. It involves good communication and guidance to help people get a reliable service.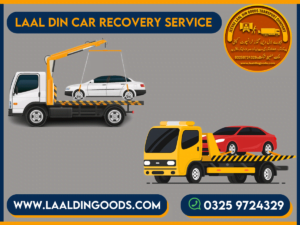 The Advantages Of The Car Moving Service
 You can't always drive a car to move it from one place to another, as a carrier provider can do it for you. You will feel secure by giving the responsibility of car moving to professionals. Whether you want car moving services in Islamabad or other cities in Pakistan, you will find it secure and beneficial.
The relocation of multiple vehicles becomes easier with a car carrier service. The drivers know how to take vehicles safely to another city or within the city. Your car is fastened tightly on the trailer or truck to keep it intact while moving.
 It is a time-saving service as you don't have to move your cars on your own. Besides, it involves less cost in terms of petrol and other things compared to when you do it by yourself.
You don't have to hire a truck and drive it to shift the car, hence the car carrier helps you save money. It gives you a chance to invest your time in your work or other things.
Preparing For Vehicle Transport
It is tricky to move a vehicle through another vehicle as you have to make many preparations. The transporter can also guide you if you get car moving services in Karachi or anywhere else.
Your car should be free from fluid while shifting. Make sure to disable the security system so it won't bother you with noise. Also, your car should not have any loose things as they can become annoying and damaging.
You should provide the transporter with the complete inventory report of what you load onto the truck. All such preparations ensure smooth loading and unloading.
You can shift your car without any stress if everything is under control. It becomes an effortless job if you hire professional car moving services in Multan and the rest of the country.
If you don't want to hand over your vehicle to a stranger, you can buy truck rental services to shift your car by yourself. Trucks are also suitable for home relocation and goods shifting.
Final Treat
If you live in Pakistan, you must connect with Laal din Goods for all your transport-related needs. The company also offers Shehzore for rent in Lahore, Karachi, Islamabad, and other cities.
You may have come across many transporters, but not all are versatile offering multiple services like Laal din. The best goods transport company in Lahore is not expensive at all.
Other than the car recovery, Laal din provides freight forwarding services, movers and packers, as well as cargo and logistic services. Contact this company if you need packers and movers in Lahore.
The company can meet the multiple needs of its customers through various services. You can save time, money, and effort by hiring a versatile transport service. Everything is easy now, from home relocation to car moving and cargo logistics.
You can store your goods in the company's warehouse and ship them from there. Exporting your products can become effortless if you hire a good logistics company. Likewise, the freight transportation service is reliable and affordable which helps people make profits. Laal din handles everything from loading to unloading or shipping your goods to other regions.
The company is available online and offline, so you can reach it as it is convenient for you. Your aim should be to find a solution to your problem and get high-quality services.
Goods Transport Company Near Me
Whether it's the small stuff or you need home shifting services, you should look for reliable and professional people. Pakistanis can easily access a transport company for car or product moving because Laal din is there for them.