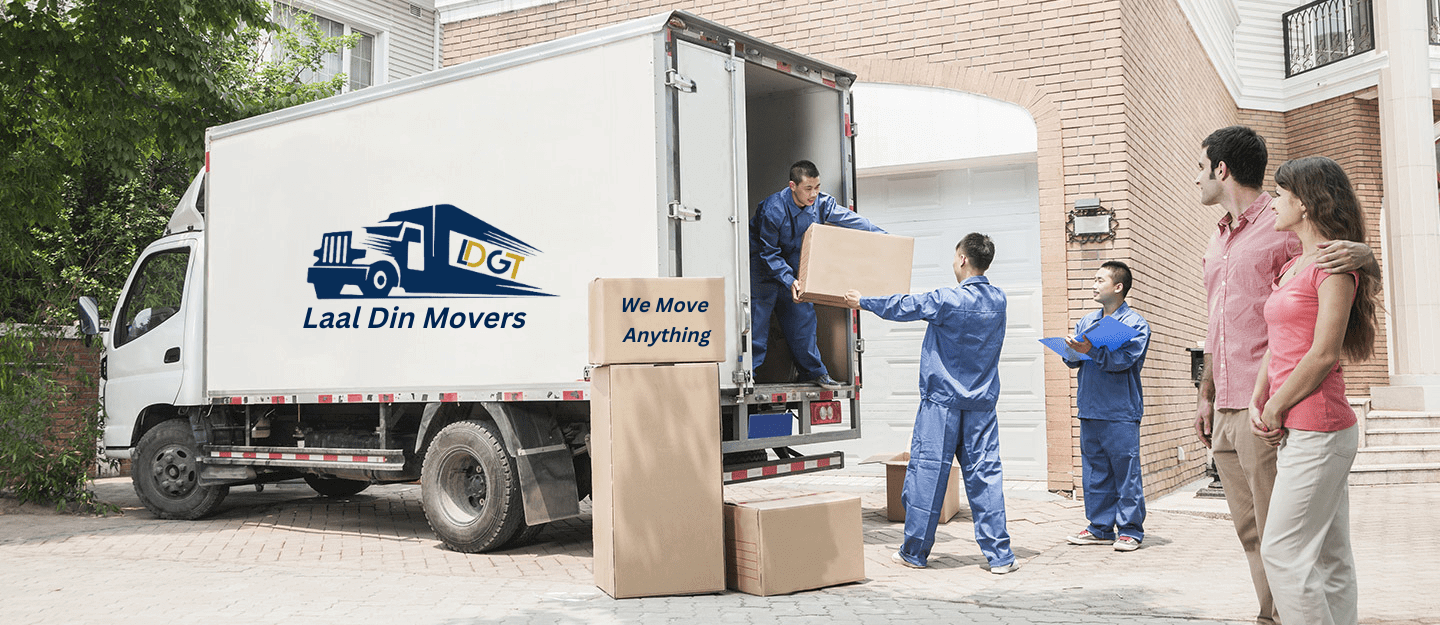 We are professional packers and movers who will help you save the time that goes into packing. We know how to take care of delicate stuff, such as glass accessories and decorative items. You can move to your new home with a free mind as we can unpack all your luggage.
When our professionals arrive at your home or office just show them what has to be packed and they will take care of the rest. So, it's that simple.
Best Moving Services In Lahore
What if you don't have time to pack while relocating? Don't worry because Laal Din is here to take that burden from your shoulders. We provide the best house shifting services in Lahore, Islamabad, Karachi, Multan, Faisalabad, Peshawar, and Quetta.
When packing becomes stressful, you can count on us because we have specialists and trained staff who know how to pack each item according to its type. You can choose all our packing services or can have a few, depending on your needs. This is what we offer.
Full House Or Off Packing
The home shifting services by Laal Din involve complete packing. We have special boxes to safely keep our customers' stuff. From boxes to tape and paper, we will bring it to handle all packing and the same is available for your office. You can just chill, as our packing specialists will handle everything.
Professional Kitchen Packing
A kitchen is full of delicate stuff, including crockery, electric appliances, etc. Our trained staff packs everything without damaging it. Don't worry about breakables anymore.
Quick Wardrobe Packing
Our household shifting services include quick packing of clothes. Whether it's the hanging stuff or some other, we will pack it fast. Our wardrobe boxes are unique as we designed them according to the items. From undergarments to ties and socks, the trained movers and packers know how to pack them.
Special Furniture Packing
There is no need to lift a finger when you have packers and movers in Lahore. Laal Din crew has special training in packing each furniture item with the right material. The crew knows which box is suitable for different items. We ensure that your furniture will stay safe in the truck while traveling. Likewise, we will safely unpack it at your location.
Office Relocation Services In Lahore
Other than home, we also offer office relocation services in different cities, including Lahore. From workstations to conference rooms and individual offices, we can help you pack the entire office luggage for you. We work according to your convenience, like on weekends. You can contact us even in an emergency as we have enough staff to handle urgent orders, and we don't have additional charges in this case.
Office relocation is harder than home as it has certain limits. You can't move on working days, besides, your stuff is often private. You can trust our staff for confidential items, as it knows how to pack each file accordingly.
Online Packers And Movers
You don't need to visit us to order any service as we are online. You can just contact us with your requirements, and we will schedule everything accordingly. You can also use our app in this case. Whether it's the intercity relocation or to some other city, Laal Din is there to help you out.
Packing Of Delicate Items
We don't mind if our customers want to pack themselves, but they can leave fragile items to us. You just name a delicate item and see how our trained crew packs it. We have packed unlimited fragile goods for homes and offices. Even shopkeepers also hire us during relocation or while opening a new branch.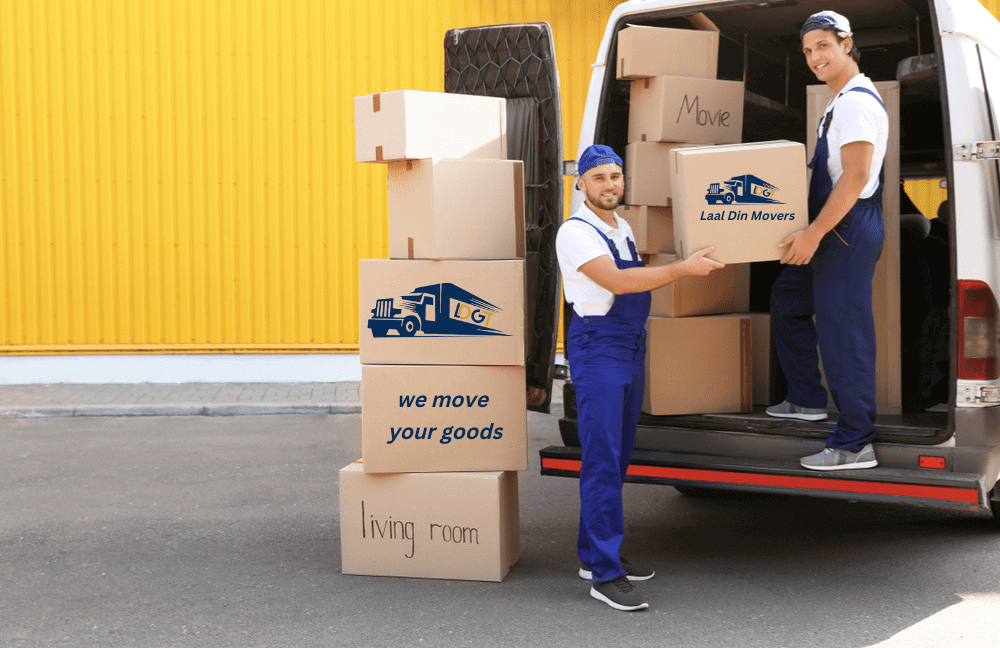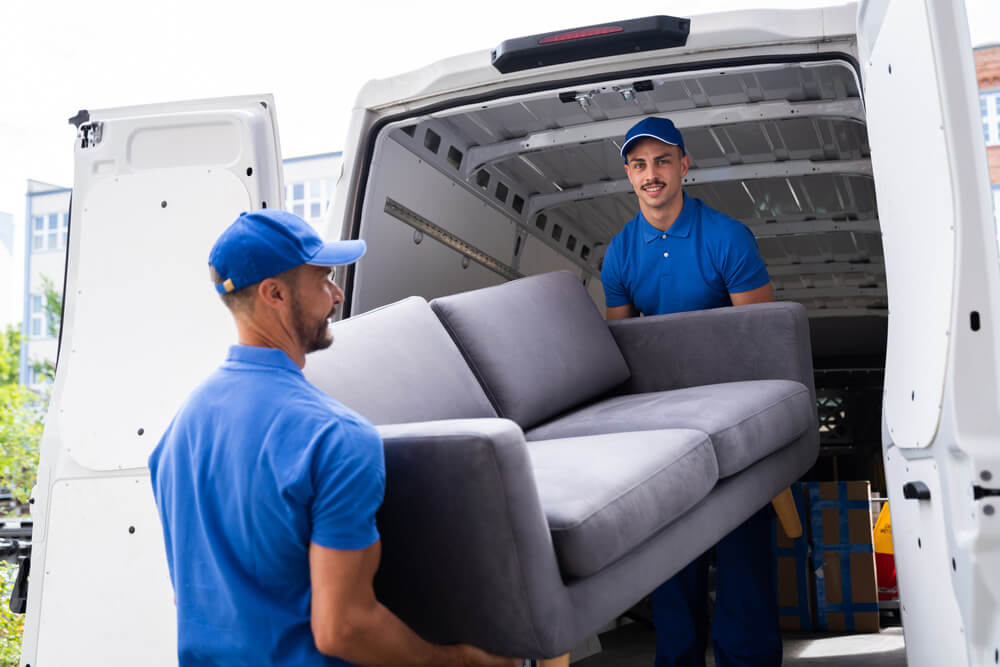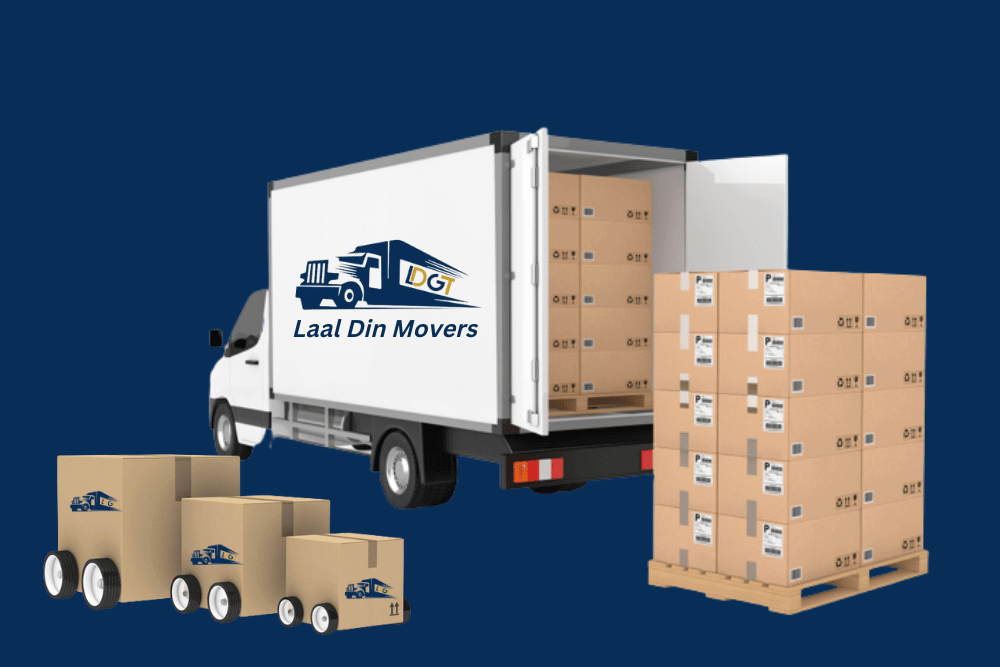 Call Now (+92) 325- 9724 - 329
Laal Din Goods offers a variety of packing and moving services in Pakistan's major cities Lahore, Islamabad, Karachi, Multan, Faisalabad, Peshawar and Quetta. These services include local, long distance, and international moves, as well as storage options. Laal Din Goods has a team of experienced professionals who can handle all aspects of your move, from packing and loading your belongings to transport and delivery.
Our Services are:
Home Shifting
Planning a household move can be a daunting task, but with our professional packers and movers in Pakistan, you can rest assured that your move will be hassle-free and safe. We will take care of all the details, from packing up your belongings to loading them onto the truck and transport them to your new home. We also offer unpacking and set-up services so that you can start enjoying your new home right away.
Office Shifting
Our company Laal Din specializes in office packing and moving. We will safely pack and move your expensive office items. We have the experience and expertise to get the job done right. We will take care of everything for you so that you can focus on your business.
Car Transport
There are many reasons why you might need to relocate your car. Maybe you're moving to a new city, or maybe you're going on vacation and need to get your car to your destination. Whatever the reason, our car transportation company in Pakistan can help you safely relocate your car. We have specialized car carriers that will ensure your car arrives safely and on time. So if you need to relocate your car, don't hesitate to give us a call.
Bike Transport
Our company specializes in bike shifting and can provide a hassle-free experience for our customers. We have a team of experienced professionals who are skilled in safely and securely transporting bikes. We understand the importance of customer satisfaction and will do everything possible to ensure a smooth relocation process.
Warehousing Services
Our top movers and packers offer safe warehousing services to store your goods with insurance cover. This means that if your goods are damaged or lost while in storage, you will be compensated for the value of the goods. The insurance cover is also a way to protect yourself from liability in case something goes wrong with the storage facility itself.