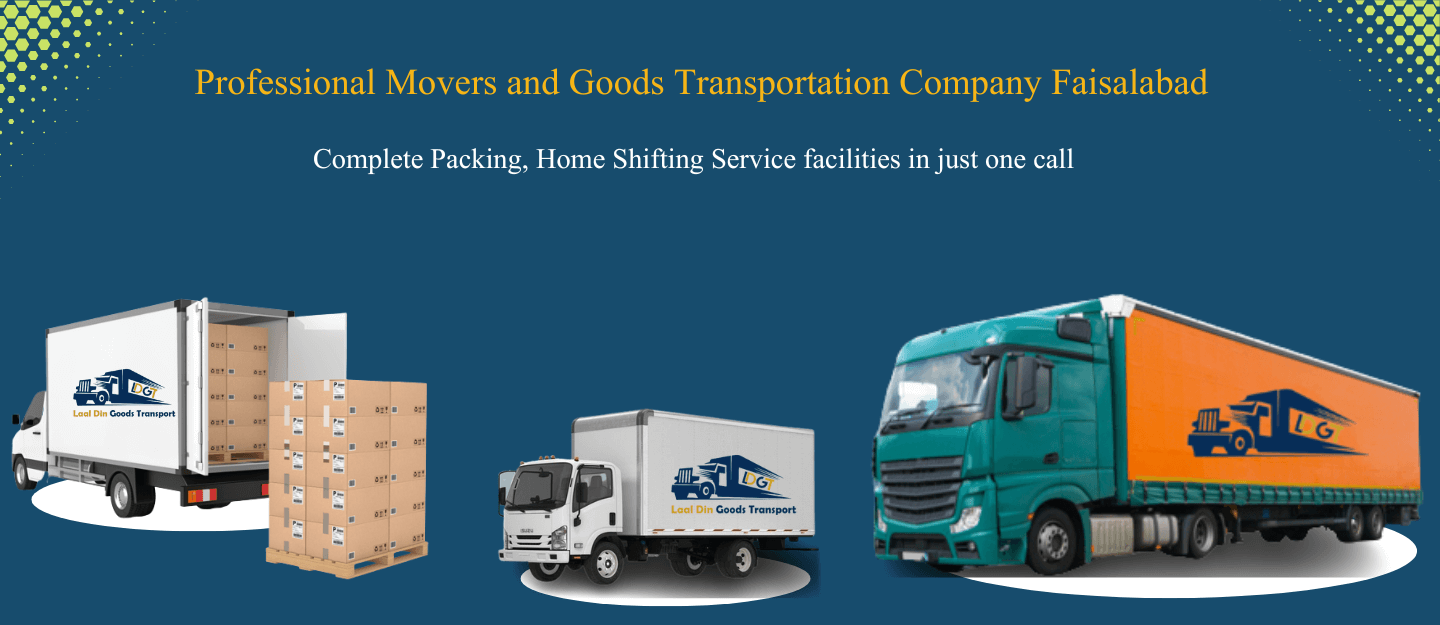 Like, Multan, we the serve people of Faisalabad through our top vehicles and committed staff. From Mazda to Shehzore and other models, you will find our transport clean, well-maintained, and equipped with smart tools, like GPS, tabs, Wi-Fi, etc. Other than transferring goods, we also provide courier, car carrier, and crane rental services. Moreover, the freight forwarding service is also available in Multan, Faisalabad, and all core cities in Pakistan. Most textile companies trade their fabric through our trucks and also hire freight forwarding services. Those into e-commerce also hire our professionals for courier services or transport their products in bulk in our vehicles. So, don't miss an opportunity to hire a goods transport Company in Faisalabad. Our warehouse is safe and can keep your fabric free from damage. You will find our team highly professional and reliable. We try our best to fulfill all commitments without any delays.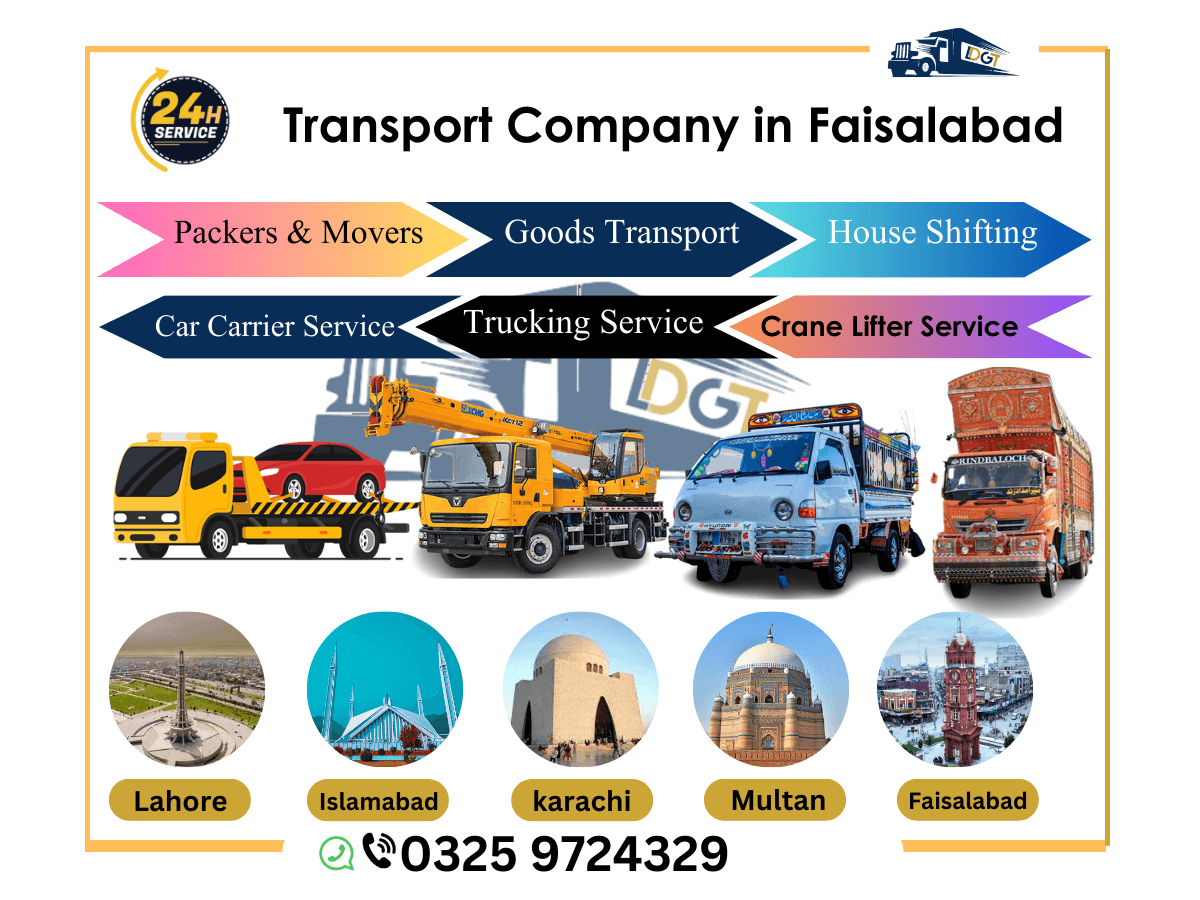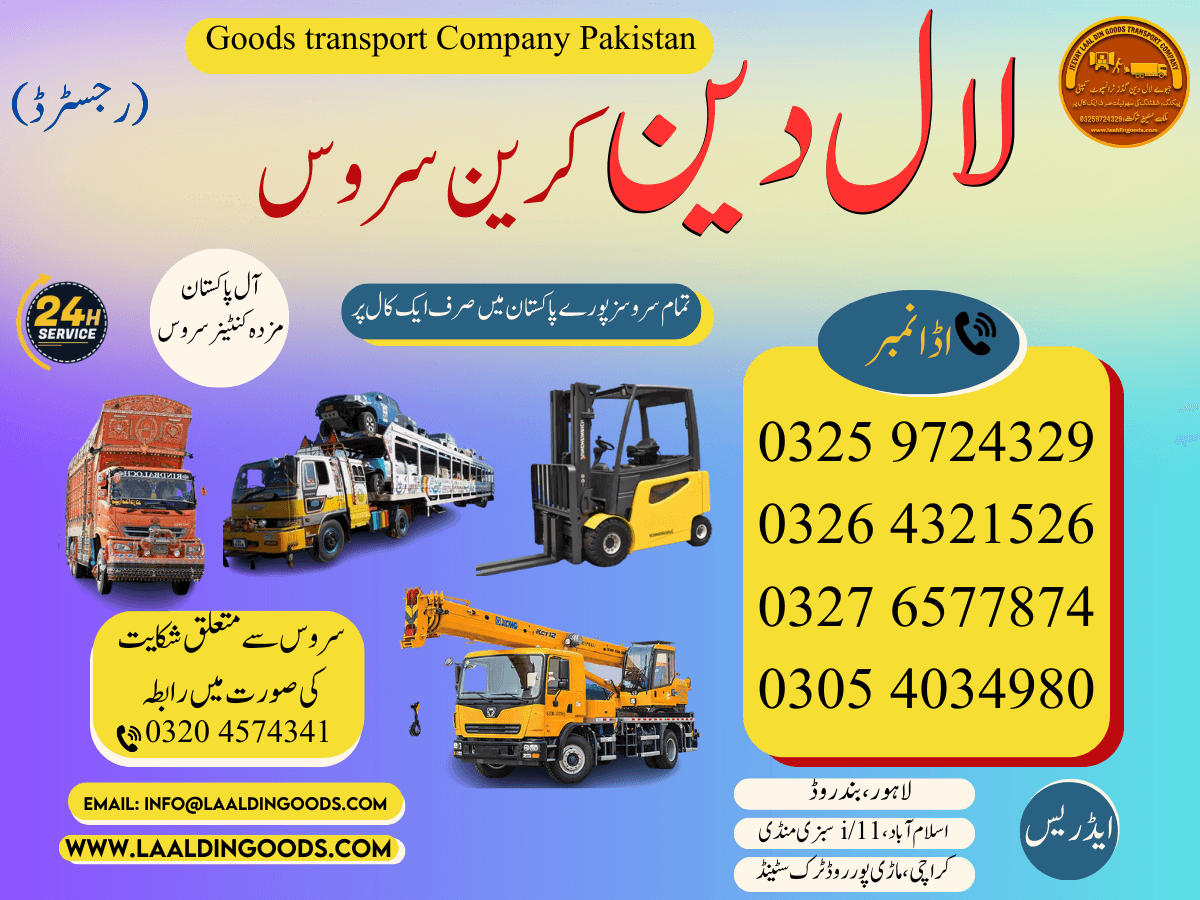 Call Now (+92) 325 - 9724 - 329
When it comes to Quetta, you can see its ports with heavy trucks, taking goods from here and there. People trade dry fruits, woolen products, and handicrafts from Quetta. You don't have to visit far areas to get a truck, because we provide online truck services for our customers. Big names are waiting for you to trade with them from Quetta. You only have to pick up your phone, move your fingers, and place an order for goods transport. Offices can also send their documents using a courier service by Laal din. 
The use of goods transport services in Pakistan is extremely beneficial for many reasons. It helps people to maintain a high standard of service, as these services are designed to meet the needs of businesses and consumers alike. Such services provide an efficient and convenient way to move goods from one place to another. This is especially helpful for those who need to transport large quantities of goods regularly. You can also reduce the risk of theft or damage by hiring a reliable transport company in Faisalabad and other cities. Goods transport Company in Sargodha also has the same level of quality in terms of transport, staff, equipment, and customer service.