There are many individuals who travel to Lahore for business or relaxation purposes. Car transport and carrier services in Lahore have prepared talented labor suppliers who have a global and overall association in the business organization. Therefore, they can offer their types of assistance to a great many clients. Car Moving Services are significant areas of the city's economy, and they assume an imperative part in guaranteeing that the city's organizations and occupants can get around without any problem.
Why only Laal din car carrier company in Lahore?
We take pride in our quality best, supported, and financially savvy Vehicle transporter administrations in Lahore and all over Pakistan. We are in the vehicle transport transporter business beginning around 2005 and have conveyed and best vehicle moving administrations inside and beyond Lahore Pakistan. At Laal din Car Carrier Company, we comprehend that your vehicle is something beyond a method of transportation. It's a venture, and you maintain that should be certain it's good to go when you're prepared to move it.
That is the reason we're pleased to offer the best quality, vehicle transport administrations in the business. Our group of experienced and committed experts is energetic about giving magnificent client support, and we're generally accessible to address any inquiries you might have about our administrations. We're certain that we can furnish you with the most ideal experience when you pick us to move your vehicle. Reach us today for a free statement! or on the other hand Call 0325 9724329. We anticipate serving you!
Freight types 
Loose bulk tipping (Grain, Fertilizer, Aggregate, Stock Feed)
Container cartage
Livestock
Furniture
Heavy haulage
Machinery
Vehicles
Dangerous goods
Refrigerated cargo – chilled and frozen
Warehousing and distribution
Storage for ambient, frozen, and dangerous goods
Container devanning and loading
Road Services
Half and full truckloads
Direct delivery model from door to door
Line haul, inter-city, and local metro transport
Over-dimensional loads and pilot services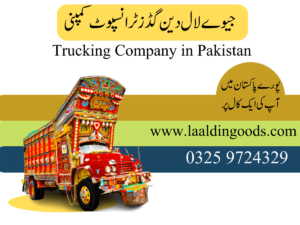 Truck types available by request
Flat deck
Curtain Side
Refrigerated hardsiders
Curtain side chip liners
Bathtub tippers
Drop-side tippers
Bi-fold tippers
Vehicle carrier
Furniture hard siders
Bulk liquid tankers
Low Loader
Logging trucks
Skeleton trailers
Container swing lift
Door To Door Car Moving Services in Lahore
Door to Door best Car Carrier company. Car transport and carrier services in Lahore have increased altogether in a couple of years because of the rising number of individuals who own vehicles. These administrations give an effective and helpful method for moving vehicles starting with one spot and then onto the next, and they have turned into a fundamental piece of numerous organizations and people. The market for these administrations is extremely cutthroat, and there are various organizations that give them. Nonetheless, Lahore has the most vehicle transport and transporter specialist organizations of any city in Pakistan.
Move anything, anywhere with Pakistan's No.1 Transportation Service
All Pakistan Goods Transporters utilizes its established network of trusted and sustainably-minded carriers and matches your freight with a carrier that's better for you, your customers, and the environment.
Through our network of trusted carriers, we'll help ensure your goods are delivered on time and in perfect condition because we understand that happy customers lead to repeat customers.
Jeevay Laal din goods specialize in facilitating the transport of full truckloads or more including bulk freight, large machinery, and vehicles but also has the capacity to ship almost any type of freight for you. Laal Din Goods Provide Complete Packing and Moving transportation in Just one call 0325 -9724329