Luggage Moving Service / Home Office Relocate
We all know how stressful it can be to lug our bags around, especially when you're trying to get to your destination in a hurry. That's why using a Luggage transport service can be a great way to make your travels easier. With a luggage moving service, you don't have to worry about carrying your bags; instead, have them taken care of by professionals.
Here, we will explore the benefits of using a luggage moving service not only for traveling but also for relocation. It becomes easy to move office and home luggage through a moving company.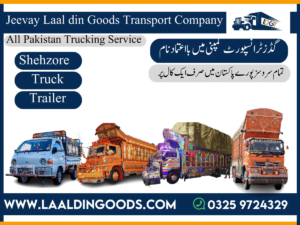 Get Rid Of Stress
Using a luggage moving service can reduce the amount of stress associated with traveling, especially if you are planning on going away for an extended period. Traveling with a lot of luggage is often stressful, as it can be difficult to keep track of everything and make sure it is all perfect. With the Luggage transport service, you can put all of your luggage in the hands of professionals, who will take care of it for you. Not having to worry about where your luggage is or how it will get from one place to another can provide a huge relief when it comes to the stress associated with traveling. It also allows you to have more time to focus on the things that matter, like exploring your destination.
Allows You To Travel Light
The luggage packers and movers can help you to travel light. With a service like this, you can leave your bulky and heavy suitcases at home while you explore your destination. You don't need to worry about checking in and out of hotels or carrying your bags around with you. The service will pick up your luggage from your home and deliver it to the airport or your destination. This way, you can focus on enjoying your trip instead of lugging around suitcases.
Another advantage of hiring a home shifting service is that you can save money on checked-bag fees. Airlines have strict limits on the amount of baggage that you can bring on board. So having someone else take care of it for you can help you avoid those extra fees. It also eliminates the need to find a place to store your suitcases during your trip, which can often be costly.
Such a service is a great way to reduce stress and make traveling easier. Not only does it allow you to travel light, but it can also save you time and money. So, if you're looking for a convenient and cost-effective way to transport your belongings, consider hiring a moving service.
Luggage Packers and Movers
One of the best ways to make your travel experience more convenient and stress-free is to hire professional packers and movers. Professional companies can provide you with a full range of services, from packing up your suitcases to transporting them for you. This service can be especially useful for those who need to take large amounts of luggage on their trips.
Packers and movers are experts and know how to carefully and safely pack up your suitcases in an organized manner to send them safely to their destination. They also ensure the secure packing of your goods, so you don't have to worry about them shifting or getting lost during transport. Best packers and movers in Lahore ensure the safe delivery of your luggage.
Many moving companies also offer pickup and delivery services, so you can easily drop off your suitcases and pick them up at the destination. This means you don't have to worry about carrying your luggage around or waiting in line for hours at the airport. Moreover, many packers and movers offer insurance coverage for your items, so if something does happen to them while in transit, it won't affect you.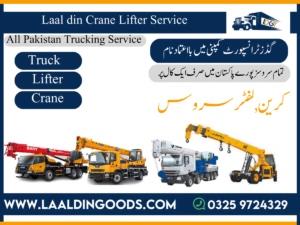 House Shifting Service
Shifting your house luggage is even more complicated than travel luggage. The packers and movers in Lahore like Laal Din can help you in this regard. The moving staff can take care of the tedious tasks regarding house relocation. The professionals can pack, store, and transport all of your belongings quickly and efficiently. This means you won't have to worry about any items getting lost or damaged during the move. The service can also provide you with helpful tips and advice on how to make the relocation go smoothly.
Similarly, office relocation is a stressful and time-consuming process. It involves planning, organizing, and packing up all the equipment and furniture for the new office location. While it may be tempting to do it yourself, hiring professionals can make the process much easier.
Likewise, furniture shifting services can save you time, money, and stress when relocating an office. Instead of worrying about all the details of the move, you can focus on getting your business up and running in its new location. Moreover, having a professional do the job for you will ensure that everything is safe and secure. This will give you the peace of mind that all your company's possessions will arrive safely at their new destination.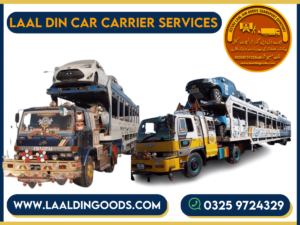 Goods Transport Company In Lahore
To shift your precious luggage, there is a reliable trucking company. You will get good vehicles to move your stuff, including home or office-related items. Many business owners also hire a transport Company. Laal din Goods also offers cargo logistics, making business easier for you.
Many people took benefit from Shehzore rental services because it is reliable, punctual, and economical. Laal din serves in different cities of Pakistan, including Lahore, Islamabad, Peshawar, Karachi, Multan, etc. You can access it online or can call directly to place your order.
Other than luggage, the car moving services in Lahore are also very popular and have helped many fleets and showroom owners. You can move any vehicle from one city to another within Pakistan. The company provides high-tech trailers and trucks to help you track your car. But, always remember to approach professionals and reliable companies in this regard.